YC water jet with roll-over stand will be exported to Egypt
Views:394 Author:YC Water jet Technology Co.,Ltd Publish Time: 2018-08-11 Origin:Site
On August 3th, 2018, our company ushered in a client who came from Egypt. The customer came to check and accept the 4m*3m water jet machine with roll-over stand bought from our company.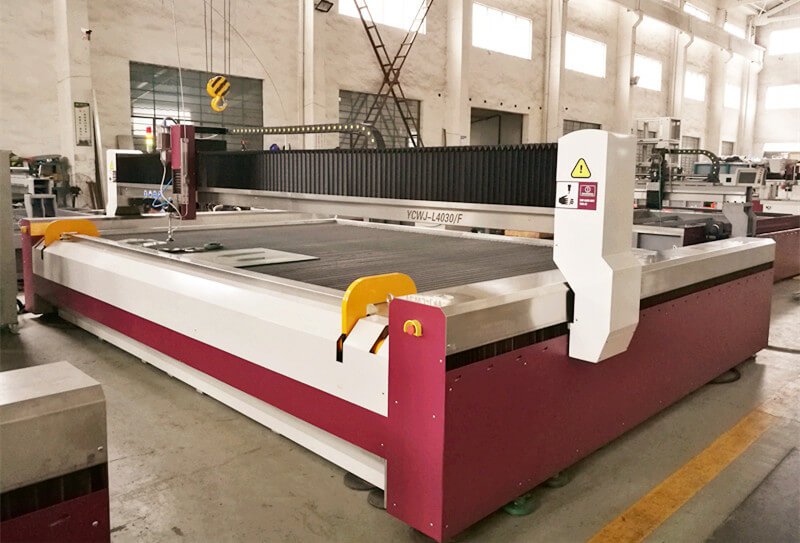 The client asked our engineer to cut the glass with his machine on the spot and was satisfied with the sample after cutting.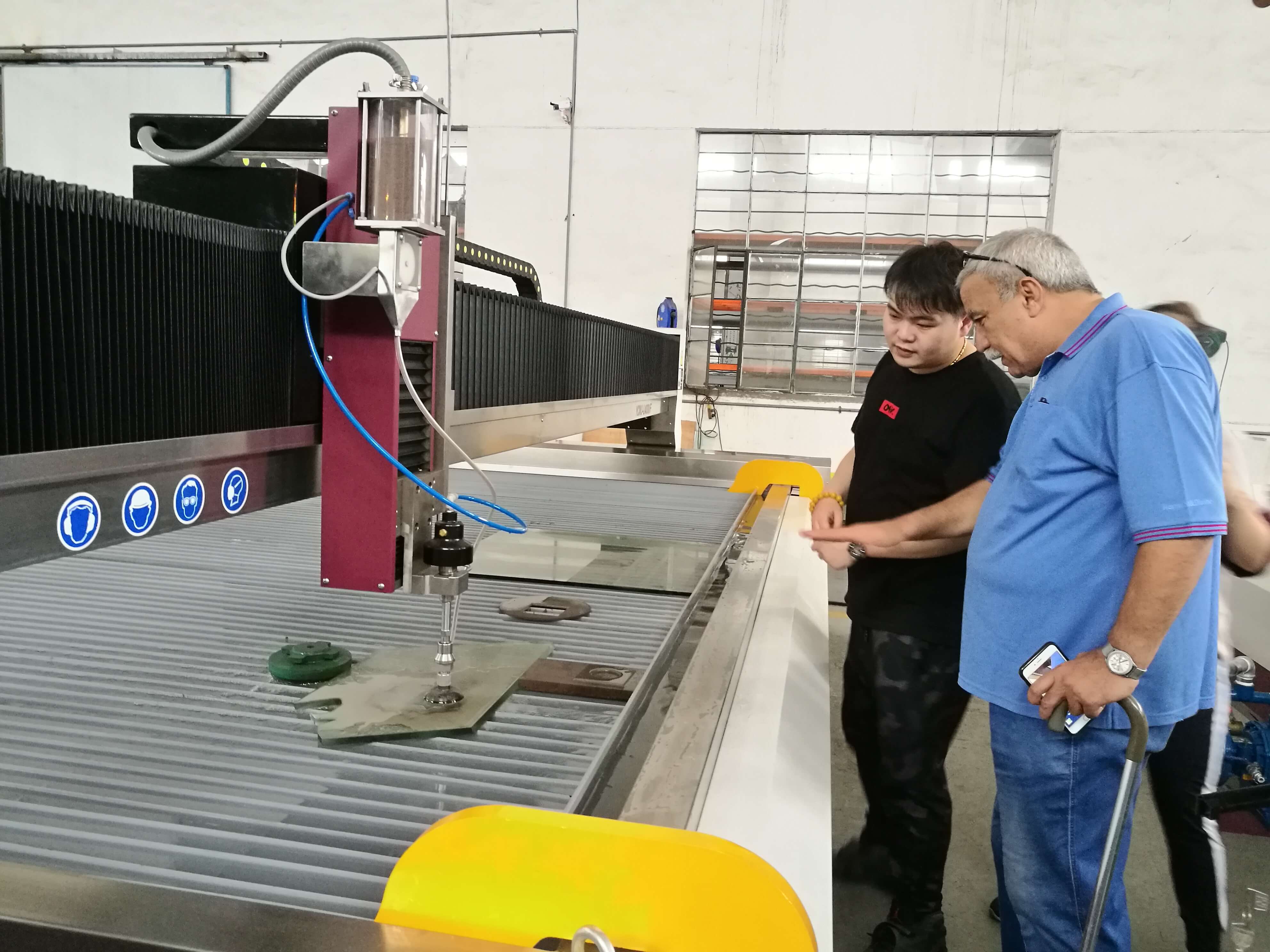 Water jet roll-over stand combined with ultra-high pressure water jet cutting machine can solve the problem of mass production and frequent loading and unloading, effectively reduce material loss, improve work efficiency, can be widely used in glass, stone and other cutting industries.Its overturning angle is 70 degrees, and the maximum carrying weight is 350kg.