The Root Cause of Easy Damage of Waterjet Cutting Machine Spare Parts.
Views:40 Author:Site Editor Publish Time: 2020-06-03 Origin:Site
All the time, we have received some feedback from our clients about the spare parts of the waterjet cutting machine didn't last as long as they excepted. The main factors affecting the lifetime of spare parts is metal fatigue. After a long time working on a waterjet cutting machine, repeated forces of stress will weaken the physical property of metal and make the metal crack and broken, which is metal fatigue.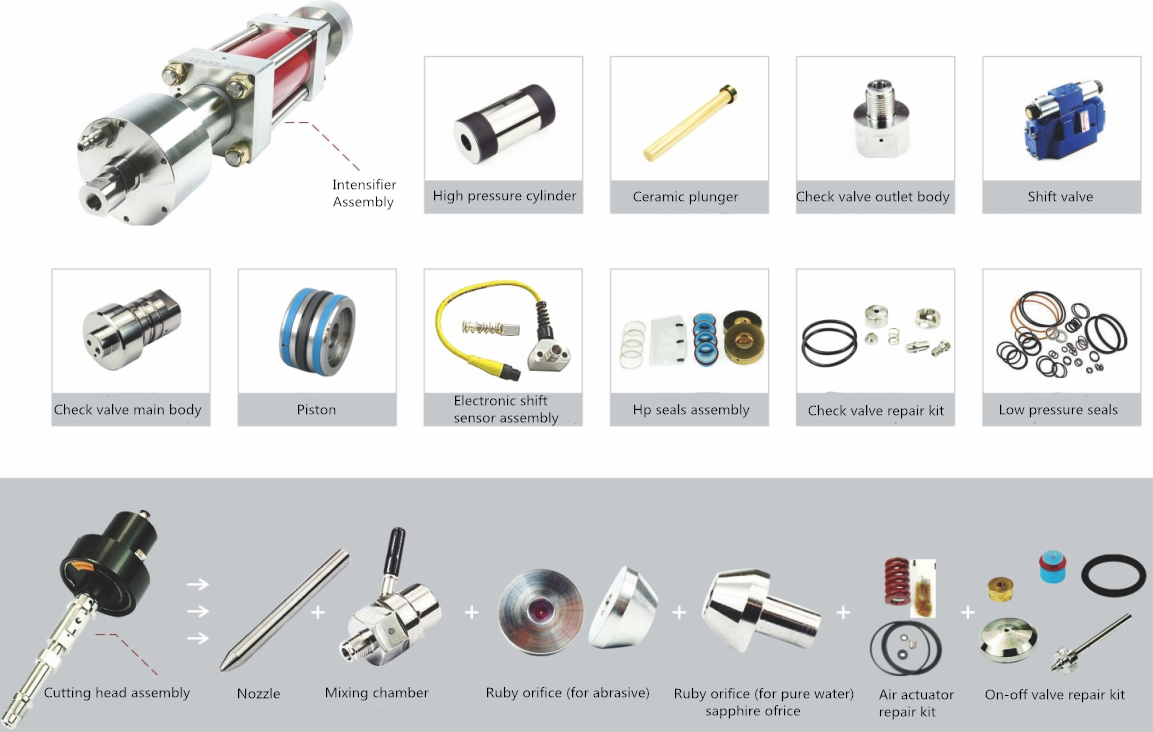 During the cutting process, the pressure rises after the low-pressure water enters the waterjet cutting machine, at this time, every spare parts are bearing a heavy load. After that, high-pressure water discharges through the check valve, and the pressure of high-pressure cylinder declines. Every spare part of the waterjet cutting machine experiences the repeated pressure from very high to very low. Although the stress never exceeds the strength limit of the spare parts, but it can still make it expanded and contracted. That is the reason why the waterjet cutting machine spare parts are easily broken after working for a long time.
If we want to extend the lifetime of waterjet cutting machine spare parts, we have to reduce the pressure。However, the reduction of pressure will slow down the cutting speed. Increasing output has a higher economic benefit than extending the life of accessories, so the cost of high-quality waterjet cutting machine spare parts is necessary.
In addition to its problems, inappropriate operation will also affect the service life of waterjet cutting machine spare parts. Therefore, to maximize the economic benefits, we must standardize the use of waterjet cutting machine. Regular inspection and maintenance of the waterjet cutting machine can not only improve the cutting quality but also make the best use of accessories.