Maintenance of Waterjet Cutting Machine
Views:25 Author:Site Editor Publish Time: 2020-06-17 Origin:Site
The waterjet cutting machine is a kind of precise equipment, so the requirements of the operators are also relatively high. The operator must be professionally trained, and the operation skills of the equipment should be mastered. Before the waterjet cutting machine is officially put into operation, we must ensure that there is no interference from the outside world. As we all know, the waterjet cutting machine can cut a wide range of materials, but it should be noted that the material being cut cannot exceed the specified cutting range. The maintenance of the waterjet cutting machine should be carried out regularly, which can be divided into daily, weekly and monthly.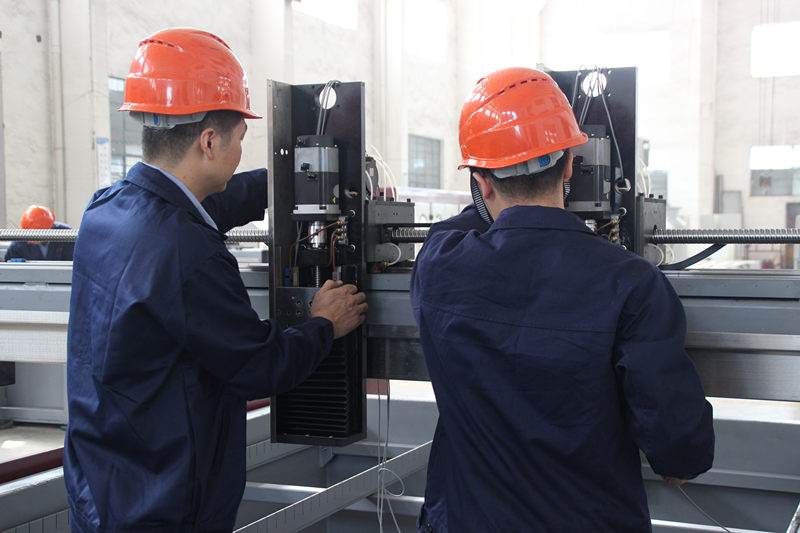 1. Daily maintenance
Relevant operators should clean the waterjet cutting machine every day after working to keep the machine tool and guide rails clean. Remember to check and ensure the power supply and air source are turned off. If there is residual air in the pipe belt of the waterjet cutting machine, please make sure it is emptied. The operators should turn off the power if the waterjet cutting machine will not be used for a long time. Pay attention to keep the lubricating degree of the horizontal guide rails, vertical guide rails and the rack surface.
2. Weekly maintenance
Make a summary of daily maintance. Sometimes the signs of damage caused by some factors are not easy to find, so please check the cutting head to make sure it is not wear and damage. Pay attention to observe the water flow from the gem nozzle and the consumable parts of sand conveying system. If the waterjet cutting machine parts are abnormal, must be replaced with new ones in time.
3. Monthly maintenance
It is a summary of the daily and weekly maintenance work of the waterjet cutting machine. Carry out a complete inspection of the entire equipment and no spare parts should be missed.