Double cutting heads or multiple cutting heads water jet cutting machine
Views:58 Author:YC Water Jet Techonology Co.Ltd Publish Time: 2016-05-10 Origin:Site
Double cutting heads or multiple cutting heads cutting refers to there are two or more cutting heads which wereinstalled on the cutting table ,can perform the cutting tasks with the same track at the same time.It mainly
specific to the big batch ,small artifacts, and the capacity can be doubled under the same energy dissipation .
With water jet technology is becoming more and more perfect,customers constantly improve on the require-
ments of the efficiency of water jet cutting.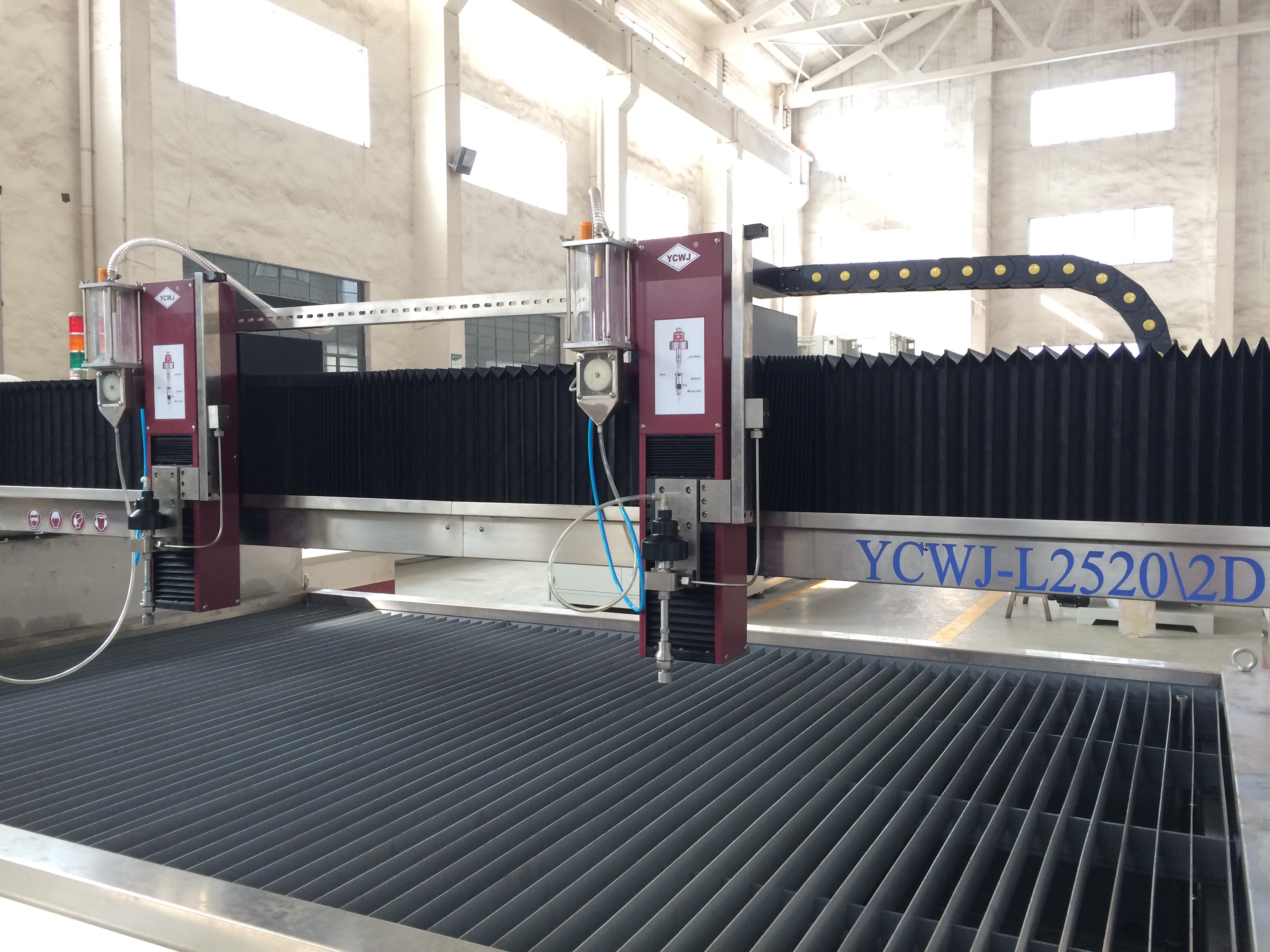 Multiple cutting hends cutting includes pure water cutting and abrasive cutting . The efficiency of the soft material cutted by multiple cutting heads is higher than single cutting head .The cutting efficiency of multiple cutting heads abrasive cutting obtains customer?s recognition ,when any material was cutted by multiple cutting hends with ensuring its accuracy and quality of the premise.